Please copy/paste the html code below into your website.
Preview:
Please select and copy (Ctrl + C) the URL below.
Preview:
Please select and copy (Ctrl + C) the URL below.
Loading data
Scroll right to load more results
These are the general notifications. Please
log in
to see your personal notifications.
See the rainforest in Brazil dwindle in front of your eyes – if you can stomach it
Google Earth Engine is a new initiative by Google, highlighting how humans have taken advantage of the earth's scarce resources in the recent past.
The snapshots consist of yearly snapshots taken with a 1.7 terapixel camera of the earth's surface in chosen areas. At present, only eight images have been made available, but it is fascinating (and somewhat terrifying) to watch Las Vegas and Dubai grow as well as observe the drying of lake Urmia in Iran and the Aral see.
Although the images are disconcerting, one positive takeaway from this is that internet-giant Google is choosing to zoom in on these issues. If they would channel some of those 50 billion that they made last year into saving our planet… now wouldn't that be something?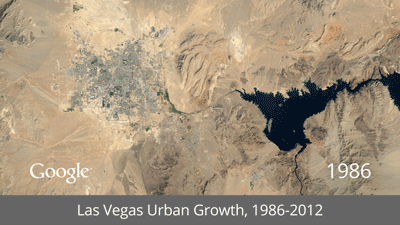 intro
Post
as Link
Event
as Link
Project
as Link
Edit Profile
Edit Profile
My Members
My Organizations
My Preferences
Change Password
Logout
Log in
Register as an Individual
Register as an Organization
MESYM Blog
Who we are
Our Mission
MESYM in the Media
Volunteer with us
Content guidelines
Invite your friends to join
Newsletter
Contact us
Posts
Articles
Announcements
Stories
Resources
Events
Projects
All Users
Organizations
Individuals
My Content
My Posts
My Events
My Projects
My Extracts
Eva Maria Bille
Website: http://www.evamariabille.com
Twitter: https://twitter.com/EvaMariaBille
LinkedIn: http://www.linkedin.com/profile/view?id=42856830&trk=tab_pro
More than 10 years of experience and expertise in energy efficiency and sustainable building design, planning and certification.
IEN Consultants